British Eventing Horseheath Horse Trials
HORSEHEATH HORSE TRIALS (1) APRIL 2019 REPORT
Amateurs and professionals, including a bronze medal Olympian, competed against each other over the weekend at April 20/21 2019 weekend at PwC Horseheath Horse Trials, near Cambridge. The sun shone an unseasonably 23 degrees providing the organisers with the unusual task of irrigating and aerovating the course in preparation for the event at a time when April showers are expected to be prevalent. Over £10,000 in additional spend was required to ensure that the ground was perfect.
Horseheath organisers were delighted to meet New Zealand Bronze medal team winning Olympian Caroline Powell who had travelled from her Suffolk based yard with some youngsters to give them some eventing experience. Caroline was particularly successful with one mare winning the PwC BE100 Section C with Greenacres Special Cavalier. Said Caroline, She is a lovely mare brought in Ireland as a 4 year old - follow her progress #lovinthejourney. Horseheath has worked tirelessly and produced the most amazing ground for the weather we have had. There is great viewing for all concerned. It would be amazing if they got the opportunity to have higher grades here". A wish that Horseheath hope will come to fruition if BE grant their request for a Novice class for April 2020. This wish that was echoed throughout the weekend, and well-supported social media, by a number of competitors wishing to fill their lorries particularly when travelling longer distances.
Winners from each BE100 BE90 and BE80 sections took home Tiggas numnahs, TopSpec Electrolytes, EK9B goodie bags, Well Gel vouchers, prize money and of course Easter chocolate bunnies sponsors by Sharp nutrition. Prizes for the BE80 were kindly sponsored by Devoucoux who generously donated numnahs, tack cleaning products, caps and keyring for those placed 1st - 3rd. Horseheath Horse Trials once again awarded rosettes for the highest place first-timer in each class as well as double clear rosettes sponsored by Simple Systems.
The April 2019 course was designed by Tina Ure and built by David Carpenter. As usual there was a good focus on natural fences using wood sourced from the Thurlow estate.
The WINNERS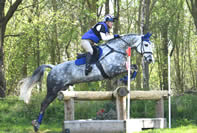 Section A PwC BE100 was won by Claire Dodson (17) from Hemingford Abbots with her horse Second Vision finishing on a score of 26 dressage and a double clear. "It was an awesome cross country course. Horseheath was the first event we did in 2017. It has been a bit of an up and down journey since so I am thrilled with today's result".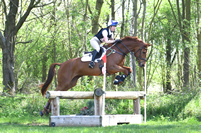 Section B PwC BE100 winner Megan Page (73) from Stamford with her horse Iloma finished on a dressage score of 26 again with a convincing double clear. She has owned her horse since he was an unbacked 3 year old and this is her 2nd season. "It is great to have a win, my first BE100 win, before stepping up to Novice next season, Horseheath was a fab event and lovely to have the sun shining".
Section C PwC BE100 was won by New Zealand Olympian Caroline Powell (104) on Greenacres Special Cavalier with just 0.4 time faults to finish on 27.7.

Section D BE100 OPEN sponsored by Binder was won by local Mary Edmundson (180) from Kirtling in Newmarket, with a stunning 22.3 dressage and no penalties with her horse Tashkaldou.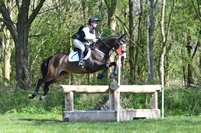 Section E PwC BE100 was won by Jasmine Wilks (229) from Orpington Kent, on her hose Harestone finishing on her dressage of 23.3. "It was my first time here and I am very impressed and will definitely be back."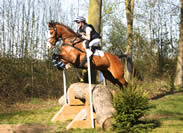 Section F NFU Mutual BE90 was won by Lisa Maynard (281) from Hertfordshire on Cassino Valeroyale finishing on 25.8 and a double clear.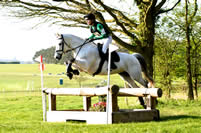 Section G NFU Mutual BE90 was won by Aaron Otway (333) on Dreamworks Desire finishing on his dressage of 30.3. Aaron traveled from Kent to compete at what he declared as "his first event of 2019 and his favourite events to compete at".
Section H was won by Corinne Roberts (359) from Bishops Stortford with her horse Fourstar Struck finishing on 22.3 with just 0.8 time faults on her amazing 21.5 dressage. "It was a super SJ course and the ground was perfect thank you. Brilliant XC course, a super confidence giving course with lovely technical questions. Thank you to all at Horseheath for the work on the ground".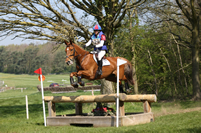 Section I NFU Mutual BE90 was won by Jayne Commins (429) from Billericay, Essex, with her horse Spring Vayu finishing on a dressage score of 28.8. "Vayu is a homebred horse from my novice eventer. He is By Jumbo and a very cheeky chap. He loved all three phases, particularly the XC which was beautifully prepared".

Section J NFU Mutual BE90 was won by Mollie Harris (482) with Winterdown Shutterfly finished on a score of 24.8.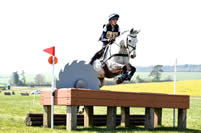 Section K NFU Mutual BE90 Daisy Hills (532) from Ashford in Kent, who took the win with Taurmore Buster 28.9 Dressage. Daisy loved the XC the most.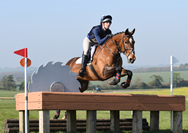 Section L Taylor Vinters BE90 OPEN was won by Maisie Grover (552) on a dressage score of 25.5 with her horse Newrath Samson.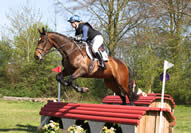 Section M - Saffrey Champness BE80 was won by Phoebe Plumb (615), from Ely, with her horse Haw Cruise on a score of 29.3. "This was Cruise's first ODE so I was not even expecting to come in the top half so it was a nice surprise!".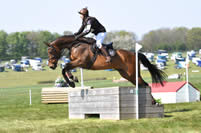 Section N - BE80 Saffrey Champness winner was Jenna Davies (660) finishing on a score of 28.0 with Abbott's Vale Remus.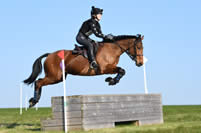 Section O - Saffrey Champness BE80 was won by Julia Kershaw (728) from Hundon, Suffolk, with Aubain Sheila .she also won best Newcomer in her section finishing on a score of 26.4 which included 0.4 time penalties. Julia is from Australia so this was her first BE and her horses first ODE.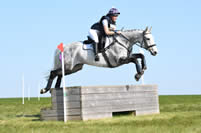 Section P - Saffrey Champness BE80 winner was Franki Jarvis (770) who was also celebrating her birthday. Finishing on a score of 22.8 with her horse Obi Dazzled. "I absolutely LOVED my day at Horseheath Horse Trials! I cannot praise the Horseheath team enough, the ground maintenance was obvious and was highly appreciated by everyone! Amazing team and volunteers too, am so proud to call it my local. But yes, I have to say I had the best birthday EVER and on Lisa Rogers amazing horse".
Horseheath Horse Trials, situated on the Thurlow Estate, just four miles west of Haverhill, off the A1307, take place over two days and attract over 500 competitors, from across the region and beyond, who come to compete in classes from BE80 (T) to BE100 in all three disciplines including Dressage, Show Jumping and Cross Country. Horseheath Horse Trials is unique in offering spectators excellent views across the whole XC course from a single vantage point.
Spectators were welcome, as were dogs on leads, over the two days with plenty of refreshments available from Jacks Snacks, Caffee Mobile, Evies Kitchen and Mel's Magical Crepes. The entry fee of £5 per car is being donated and split between the Air Ambulance Service and Maggie's Centre Cambridge. There were plenty of trade stands to peruse including Tiggas, Infinity Bands, Rhubarb & Co, Teversham Motors, Carter Jonas and Well Gel.
In addition to principle sponsor PwC, additional sponsors include C NFU, Duck Plumbing & Heating, Saffrey Champness, Top Spec, Carter Jonas, Crows Hall Wedding Venue, Tabor Group, Baileys Horse Feeds, Cadenza Eventing, Newmarket Equine Hospital, Taylor Vinters, Rossdales, Lockhart Garratt, Andrew Hodge, Ernest Doe, Teversham Motors, Top Spec, Crows Hall and Simple Systems. Binder sponsored the Posh Loos – which were a big hit and much admired with almost their own following on Facebook.
Interested parties can be kept up to date with future news on the Horseheath Horse Trials Facebook page and on Twitter @horseheath_HT
Image credits Richard Weller-Poley.
ARCHIVE
CLICK HERE for British Eventing April 2019
CLICK HERE for British Eventing October 2018
CLICK HERE for British Eventing June 2018
CLICK HERE for British Eventing April 2018
CLICK HERE for British Eventing 2017
CLICK HERE for British Eventing April 2017 Events
CLICK HERE for British Eventing April 2017 Lead up
CLICK HERE for British Eventing 2016 Events