British Eventing Horseheath Horse Trials
NEW FOR 2018 BE Horseheath Horse Trials
We are delighted to announce two new dates affiliated to British Eventing:
21/22 April - entries closed! See http://www.bdwp.co.uk/hhs/ for entries and Section timings
11/12 August - entries open 7th July
VOLUNTEERS NEEDED
We would be very grateful for volunteers to help us in the week before our April BE event, starting on Tuesday 17th  April, to help set up the arenas and car parking area, put up signage as well as some of the other bits and pieces involved in preparing for the event, including driving.
Ideally we would like someone for the whole week however please don't be put off applying if you cant help for the full week, we would be thrilled if you could help even if it was only for a day.
Please contact via Facebook at HorseathHT  or call Yvonne or Tom in the office on 01440 783661. Alternatively email Tom on This email address is being protected from spambots. You need JavaScript enabled to view it..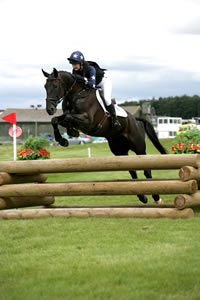 Classes include BE80(T), BE90, BE90open, BE100 & BE100open full details are on www.britisheventing.com.
With an exciting new XC course being designed by Tina Ure and built by David Carpenter, these two dates will see new challenges and features which have been prepared over the last few months ready for the first event in April full details will be announced shortly. We would like to thank our Principle Sponsor, accountants PwC for their fantastic ongoing support https://www.pwc.co.uk/, to jump sponsors NFU, Godolphin Lifetime Care, Virbac, Saffrey Champness, Candenza Eventing, The Tabor Group, Taylor Vinters, Andrew Hodge fencing, Roythornes Solicitors, Duck Plumbing, Newmarket Equine Hospital, Carter Jonas, Rossdales, Teversham Motors, Ernest Doe, Crows Hall Wedding venue, Virbac, Thunderbrook, Ernest Doe, and Lockhart Garrett, and to Simple Systems for their rosette sponsorship, to Tiggas and to TopSpec for the sponsorship of some prizes; and also to Binders for their kind financial sponsorship of the lovely smart loos were are able to provide.
Follow us on Facebook for updates and news updates.
Potential sponsors and trade stands please contact This email address is being protected from spambots. You need JavaScript enabled to view it..
ARCHIVE
CLICK HERE for British Eventing 2017
CLICK HERE for British Eventing April 2017 Events
CLICK HERE for British Eventing April 2017 Lead up
CLICK HERE for British Eventing 2016 Events